We Sell, Install, Inspect, Service, and Recharge fire extinguishers of all types, including:
| | |
| --- | --- |
| • ABC / BC | • Co2 |
| • K (wet chemical) | • All Water and Wet Chemical |
| • HALON 1211 | • Clean Agent |
We Sell, Install, Inspect, and Service: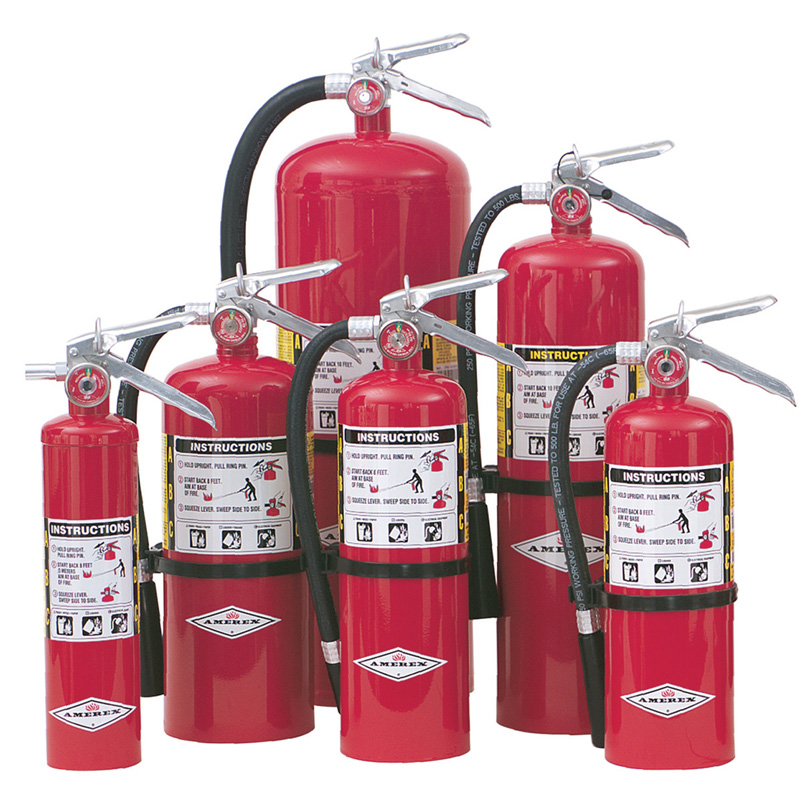 AMEREX brand Kitchen Hood Suppression Systems.
We Inspect and Service all brands of Industrial Suppression and Kitchen Suppression Systems.
To view VFE Certifications, see following.
Is your restaurant UL300 compliant? Vermont Fire Extinguisher will gladly discuss the best way to meet code.
We perform complete fire extinguisher inspections that help us determine the effectiveness of your residential, commercial or marine equipment.
Vermont Fire Extinguisher can Service the following industries:
• Restaurants
• School Districts
• Hotels
• Apartment Buildings
• Office Buildings
• Vehicle Fleets
• Marinas
• Residential Care Homes
• Private Residences
• Fire Departments
• Medical Facilities
• Warehouses
• Government Agencies
• Municipalities
• Wineries

We understand  code requirements for servicing and installing Fire Safety equipment. Contact Vermont Fire Extinguishers to discuss your Fire Safety needs. Whether you're protecting a home, a restaurant, a business or a small office.
Proper maintenance of fire saftey equipment is top priority. Prevent gaps with fire extinguisher inspections and services – schedule your inspection needs with one of our Technicians. Functional equipment is your first line of defense against fire.